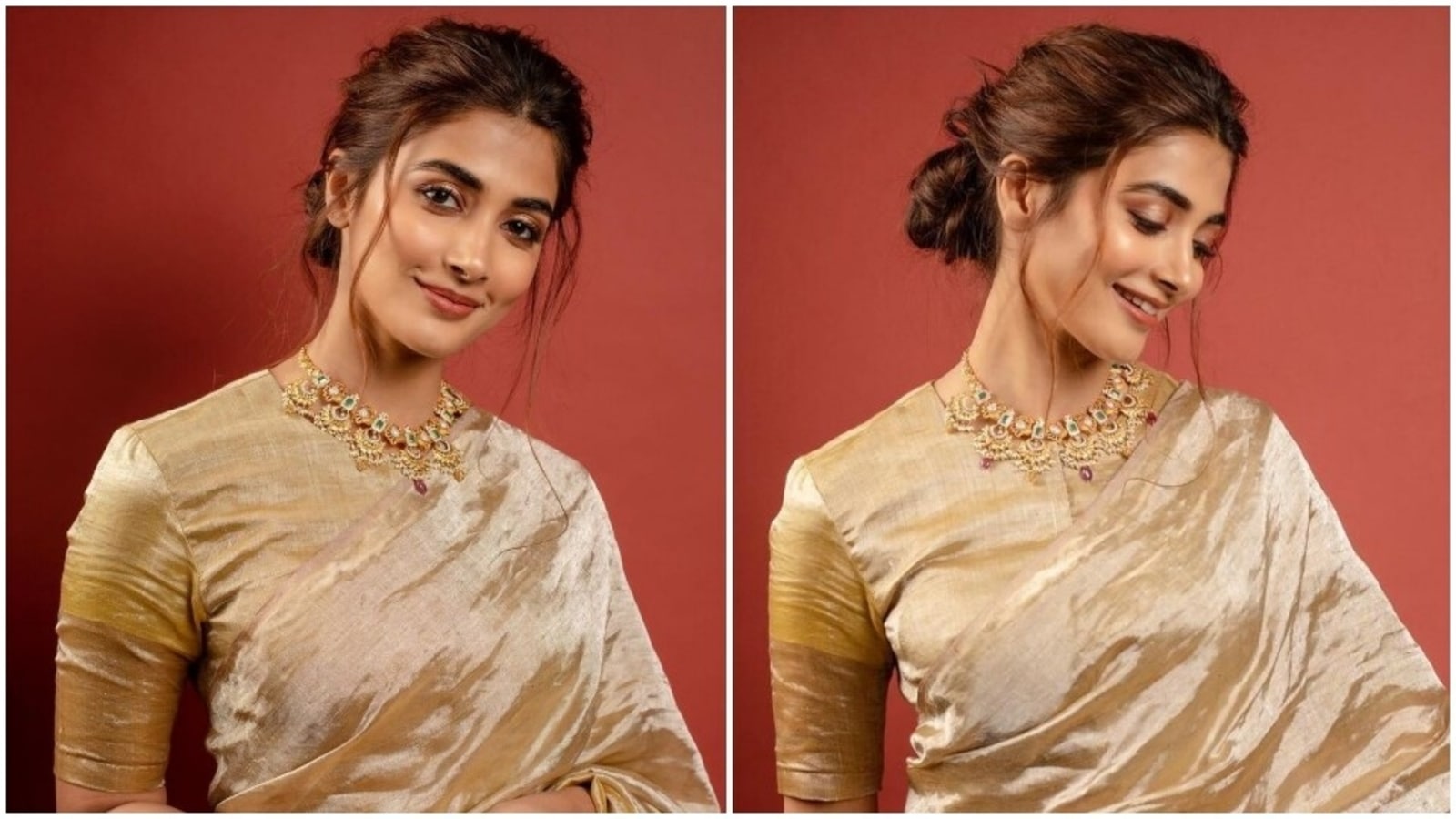 Festivals are a time to celebrate, eat and enjoy every moment! The puja and rituals are part of the festivals, but people wait for the family reunion events. You get a chance to chat with your loved ones, eat together, dance to fun songs, and whatnot! Sort this festive season with a traditional attire that ensures style and comfort.
Apt For Summers And Humid Weather
Most Indian states have a humid climate during the autumn season. The monsoon humidity does not let you enjoy the outdoor weather as the sweating makes it worse. In such cases, linen fabric can be your one-stop solution provider. Get the best linen sarees with breathable weaving texture. It does not make you sweat even after a whole day of work.
Weighs Light And Feels Great
Linen sarees are widely popular for their lightweight. The fabric is pure and cotton-based. It has plenty of weaving pores through which air ventilation is not obstructed. You can wear linen sarees without worrying about comfort. Get vibrant colors, Zari embroidery, and dual-tone shades on the sarees. The texture feels great and is easy to carry throughout the day. You can do the puja rituals comfortably with the best linen sarees without feeling sweaty and uneasy.
Create New Looks With The Sarees
Do you think linen sarees are boring and look similar? Well, the times have changed, and the design of the linen fabric has evolved with the modern choice. You can now find unique designs and color variants with the new-age sarees from the best brand. It gives you a scope to experiment with the looks without putting effort into styling or accessorizing.
Match Uniquely With The Blouse
A linen saree does not require many accessory pieces. A perfectly fitted blouse that matches the color would be more than enough to look your best! You can experiment with the look and try contrasting blouse colors. It uplifts the look and brings a soothing look. Try different blouse designs like sleeveless, boatneck, jacket-style, etc., to bring out a unique look that makes you different from the rest.
Top Options You Can Try This Festive Season
Linen sarees do not have a single pattern! You get so many options! It can be confusing to pick the best from the rest. The occasion for which you purchase the saree helps decide the perfect look. If it is an evening party, you can go for the vibrant colors in linen with heavy Zari embroidery. If it is a morning puja or traditional festival, go for the light linen sarees with light shades. Check out more options in linen to know what suits the best during the different events of the upcoming festivals.
Gold And Silver Zari Embroideries On Linen Sarees
Linen sarees have a lightweight fabric base. You can try different embroidery on the sarees. It is a bonus advantage for linens as the weight of the golden and silver Zari threads does not make the saree too heavy on the body. You can flaunt it like a diva with the minimally designed blouse. It is an apt choice for all parties that you need to attend during the evening or while pandal hopping during the pujas.
Multi-Dye Linen Saree – A Perfect Blue And Green Combo
Multi-dye sarees are no longer limited to a silk base! You can now get them in linen sarees and pastel shades. The best color combination would be a turquoise green with a blue tint. It brings a soothing and cool summer look to the saree. A white blouse can do justice to the beautiful multi-dye tone and bring a perfect look to traditional attire.
Tissue Blended Linen Saree – A Gorgeous Look With A Zari Border
Tissue-blended linen sarees are every woman's top choice to bring out a gorgeous look. Zari threads with broad border designs are the USP of these sarees. Women of any age can flaunt these sarees with their traditional gold jewelry pieces. It creates an extravagant look that will help you make a style statement different from the rest. Do not wear too many accessories, as it steals the beauty of the linen and Zari combination!
Geometric Design On Linen Sarees – Simple And Elegant
Modern designs on linen sarees have made a prominent mark these days. More women of the new generation are experimenting with linen for its versatile design. If, you are a fan of minimal design on sarees and like to keep them elegant without accessorizing too much, linen is the ultimate choice. The geometric design on the sarees brings a unique appeal, and you can complement the look with a differently designed blouse of contrasting colors.
Handwoven Linen Sarees – Ultimate Comfort And Classic Choice
Who does not love flaunting handwoven sarees? The joy of wearing something specially made with finger stitches is unexplainable. It ensures ultimate comfort. All handwoven sarees are designed by expert weavers having years of experience in creating sarees from a scratch! The softness is incomparable as the weavers do not use machines or power loom for fabric weaving. It is a classic choice and an evergreen addition to your saree collection!
Linen Jamdani Sarees – The Traditional Choice For All Festivals
Linen jamdanis are apt for pujas and festivals. Be it Onam or Durga Puja, the jamdanis can never fail to create an impression. The unique design with small floral embroidery all over the saree or a plain saree with a jamdani border on linen fabric can be great picks for the festive season. It suits women of all ages and represents the ethnic culture of Indian traditions and festivals.
Which One Do You Want To Flaunt?
With such variety and colors in the linen fabric, it will certainly give you a tough time picking the best among the rest. Why not buy many and sort unique looks for every event of the various festive occasions? Get the best quality linen sarees from Loomfolks, the most-trusted brand for authentic cotton and silk sarees. From linen handlooms to traditional linens, get all that you require from Loomfolks!