With all of the subscription services available on the internet, it can be a little tricky to find the ones that will help you out in your day to day life the most. There are services that offer razors, food, streaming for all types of entertainment, and many more. For many people, a sock subscription service may never occur as something that can make their life easier. 
Never go to the Store to buy Socks.
How often have you found yourself in the position of waking up late, and realizing that you've been putting off getting new socks for months? You go to get dressed, and the only socks you have are old and starting to fall apart. It can be very easy to forget to buy new socks because you put them on at the beginning of your day, like before you've even had coffee, then completely forget about them. 
Worn down socks can cause a few issues. They can ruin your shoes with the smell of foot sweat, make you uncomfortable throughout the day, and in some more extreme cases, they can even make you appear unprofessional if the wear has gotten that far. A mistake that can be boiled down to human forgetfulness, and yet it can potentially impact your daily life on a major level. 
High-Quality Socks, Right to Your Door.
Services like Blacksocks offer subscription services that mail socks right to your door. Contrary to the name, Blacksocks does sell more than just black socks and have ever since their ninth year of business. You can set up your subscription with the type of socks you want, and the frequency that you would like for the socks to be delivered.
You can choose what material, style, and type of socks you like. With plain black socks, colorful socks, patterned socks, and even Merino Wool and cashmere socks. No matter your style, preference, or budget it's likely that Blacksocks has an option that's right for you.
What's also nice about Blacksocks specifically is that they also offer a subscription for high-quality t-shirts and underwear so if you have a problem with making sure that you have new t-shirts or underwear, you can set up that subscription at the same time. Everything sold by this company is high quality, so you can be assured that no matter what you purchase or at what plan you'll be comfortable.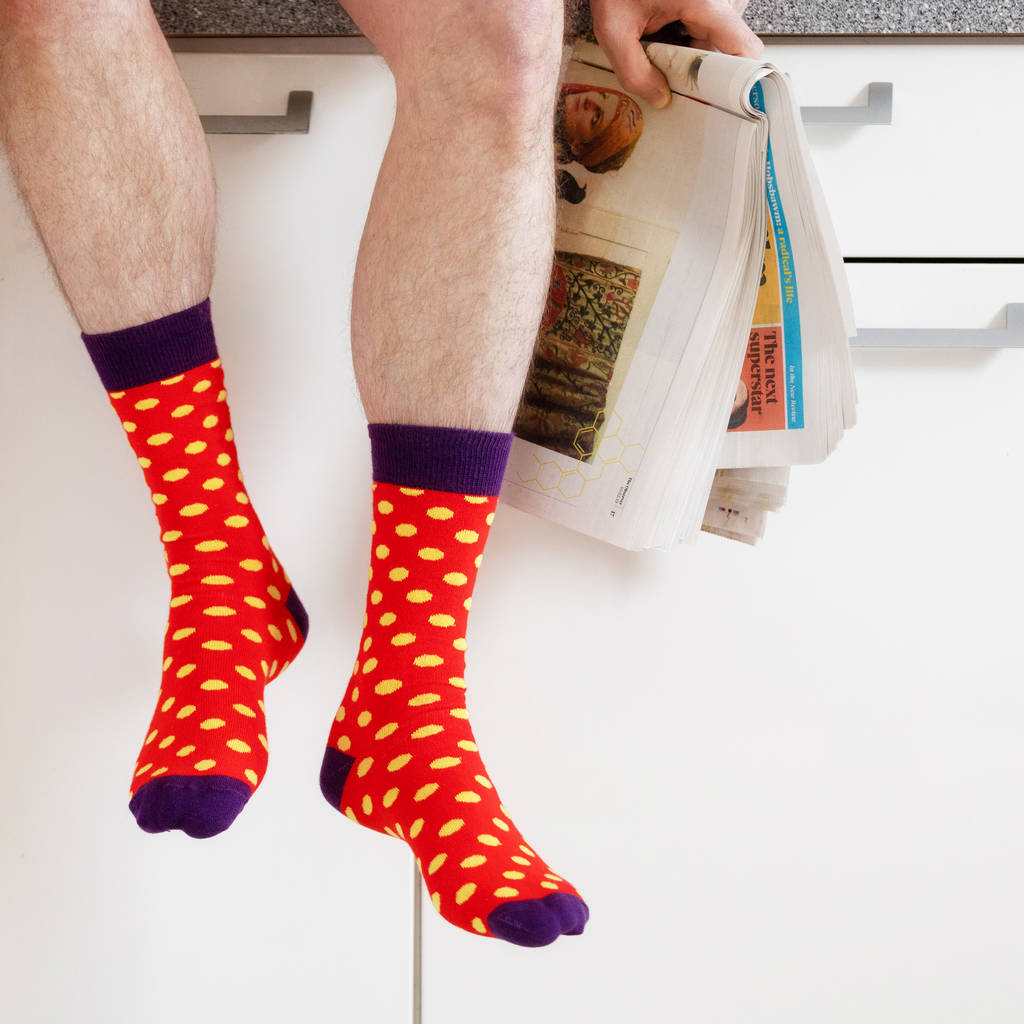 Change up Your Wardrobe.
custom socks are often an underlooked part of any outfit. They can tie together a whole look, or even add a much-needed splash of color. Whether you're going in for an office meeting, out for a hike, or even dancing the night away at a club, you're more than likely going to be wearing socks. The right socks can make or break your outfit, and those with a keen eye will definitely notice if you're wearing some nice, fashionable socks or if your socks are dragging the rest of your outfit down. 
Sock Subscriptions may be the Future of the Sock Industry.
It's kind of funny how as adults, what once used to be thought of as the worst gift is now invaluable. Having a sock subscription is like gifting yourself socks at any frequency you like, so you can make sure that you never run out. With all of the subscription services available out there, sock subscriptions may be one of the easiest to overlook, but also one of the most convenient. Almost everyone in the world wears socks nearly every day, and because of the internet now you can make sure that you're never stuck with only old, worn-out socks.